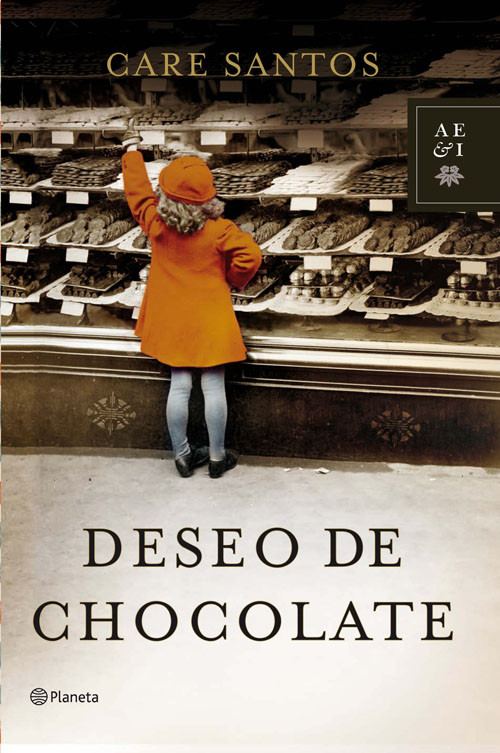 Eligible for translation grant
Destino | 424 Pages | May 2014
Written both in Catalan and Spanish
Full English translation
Three women, three centuries, and the same hot chocolate pitcher, of exquisite white porcelain: Sara, the perfect wife and mother, has a store and a last name synonymous with chocolate in Barcelona, and is proud of carrying on the family tradition. Aurora is the daughter of the maid to an upper class family in the nineteenth century, and for her, chocolate is something forbidden; and Mariana is the wife of the most famous chocolate manufacturer of the eighteenth century, supplier to the French court and inventor of an extraordinary machine.
The fates of these three women intertwine, and are inextricably bound to the story of an antique porcelain chocolate pitcher, which passes from hand to hand.
Through the passion for chocolate, Care Santos traces out a stirring journey in time that takes us through more than three centuries of history, from the arrival of chocolate to Europe down to the sophistication of the present day. Vibrant and addictive, this magnificent novel is an exquisite treat for the senses.
Three women linked across time by the love for chocolate.
RIGHTS SOLD TO: Planeta Manuscrito (Portugal), Salani (Italy), Humanitas (Romania), Record (Brasil), Wereldbibliotheek (The Netherlands), Albert Bonniers Förlag (Sweden), Alma Books Ltd (UK), Bastei Lubbe (Germany), Robert Laffont (France), Sonia Draga (Poland), Smart Books (Bulgaria).